All of our ice cream is created on site!
(Ask about our dairy and gluten free ice cream!)
Hard Ice Cream
Made with our own classic recipe!
(Available in cones or cups)
Very Vanilla
Chocolate Choice
Strawberry Hill
Blueberry Cheesecake
Maple Mae Walnut
Mango Melt
Persian
Chai Latte
Coconut Chocolate Chip
Lavish Lemon

Gelatos
(Dairy Free & Gluten Free)
Raspberry
Lime
Lemon
Peach/Mango
Watermelon (not always available)
Pineapple (not always available)
Soft Ice Cream
Experience our unique Twin Twister.
(Available in cones or cups)
Vanilla Cream
Chocolate Swirl
Twin Twister
Super Sundaes
Hot Fudge
Banana
Pineapple
Chocolate
Butterscotch
Marshmallow
Strawberry
Maple Walnut
Milkshakes
Best Milkshakes in Canada!
Rootin Tootin Root Beer
Orange
Cherry
Banana
Strawberry
Raspberry
Chocolate
Vanilla
Pina Colada
...and more!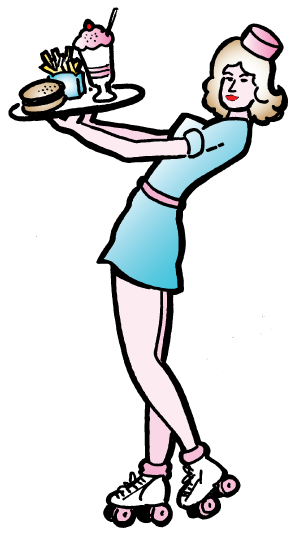 Banana Splits
Your choice of ice cream with strawberry, pineapple and chocolate garnishes.